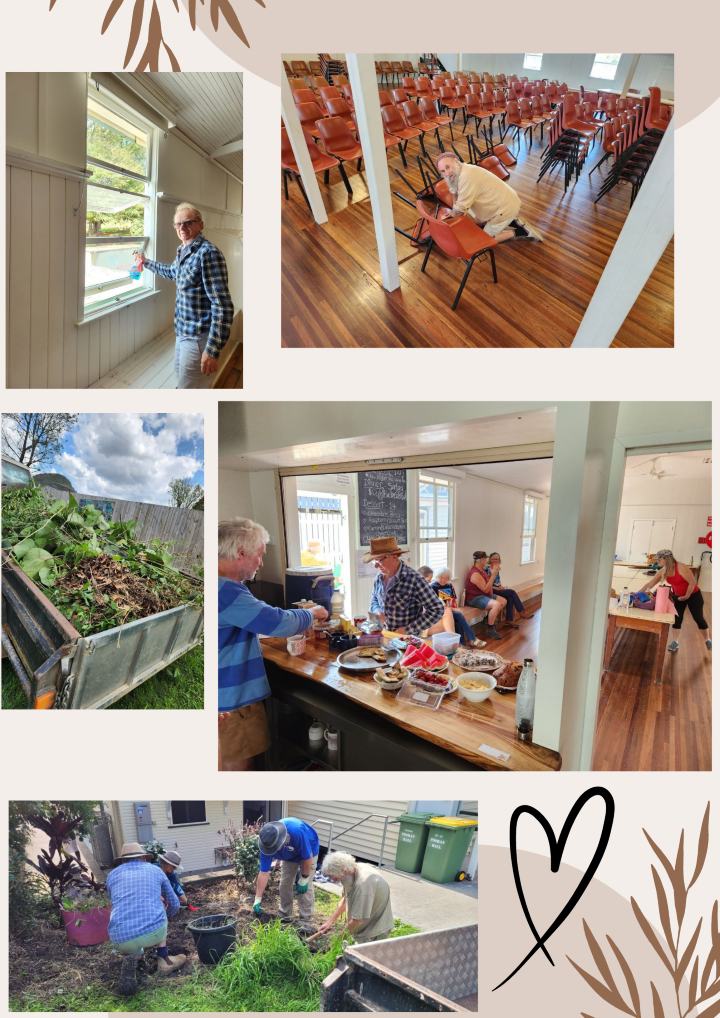 Cooran Hall Working Bee
A big thankyou to the local community who turned out in force on Sunday morning to give our much loved Cooran Hall a Spring Clean!
A group of dedicated locals met at the Hall at 9.00am and after an hour and a half of laughing, chatting, cleaning and gardening a beautiful morning tea was shared by all.
With the emergence of Spring, and in preparation for Tall Trees this coming weekend, it was a good time to give the 'Queen' of Cooran some love and attention – thankyou all!