GET ON DOWN
What's On At Cooran Hall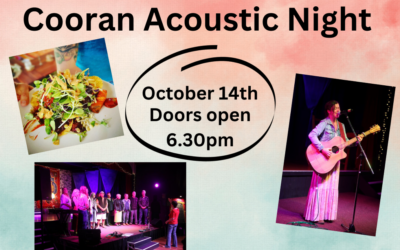 Another Acoustic Night is coming up!! Always such a great night! Get in early if you want to put your name on the board! This month, the kitchen will we run by Tamika and Co from Gypsy Green https://www.facebook.com/gypsygreenfood Yuuuuuummm!! See you on 14th!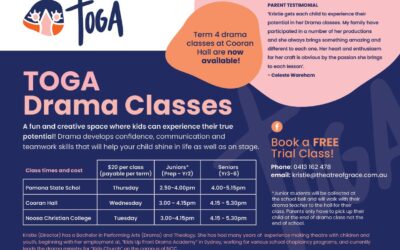 Kristie is excited to be providing the opportunity for primary school students to be involved in Drama classes at the Cooran Hall on Wednesday afternoons throughout term 4 2023. Please see the flyer for contact details.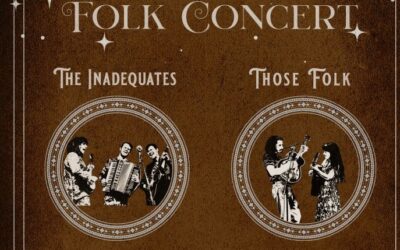 Come for a great afternoon of world renowned Folk music with two amazing local bands, Those Folk and The Inadequates.
Doors open at 2pm for a 2.30 start. Afternoon tea is available and tickets are $25 at the door or at THOSEFOLK.COM.
Here is the ticket link for the show: 
https://thosefolk.com/event/5249031/652023864/cooran-hall-concert
Here is the Facebook Event for the show: 
https://fb.me/e/3Xv6R8Xob
DO YOU NEED AN AFFORDABLE VENUE FOR YOUR EVENT?
Cooran Hall Hire
amazing volunteers & a rich history
About Cooran Hall
Cooran Hall enjoys a rich history as the oldest hall in the Noosa Shire (1906), the first meeting place for Noosa Council, an early movie theatre, a community dance hall and more. Find out more about Cooran Hall and community here.
The Cooran Hall runs on sunlight and a whole lot of Volunteer Power!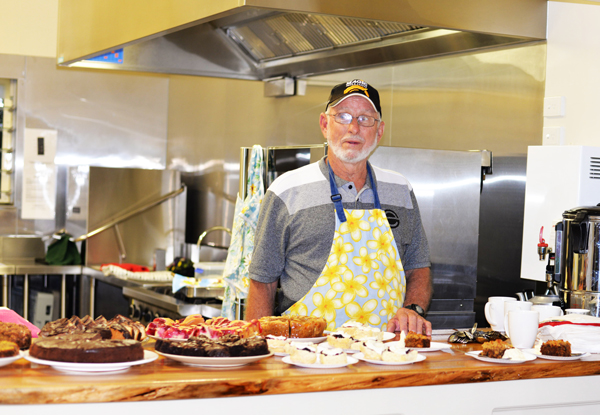 A BIG THANK YOU TO OUR VOLUNTEERS
The tireless work of our amazing volunteers has ensured that Noosa's oldest hall (1906) has been preserved and updated into the vibrant community hub that it is today. Cooran Hall has the perfect balance of original character and all the mod cons like air-conditioning, refurbished ammenities, a pro-level kitchen, film and audio-visual equipment – it even boasts a zero carbon rating! All of this is thanks to its past and present volunteers.